Finding the right dermatology clinic for your skin and hair concerns is crucial. At Dermaplast Aesthetic Clinic, we understand the importance of trust. Our team of experienced dermatologists specializes in the diagnosis and treatment of various skin conditions and hair issues.
Whether you're dealing with acne, eczema, hair loss, or any other dermatological concern, our experts are here to provide personalized care and effective solutions. With state-of-the-art procedures and cutting-edge technology, we strive to deliver world-class services that cater to your specific needs.
Don't let skin or hair problems hold you back – consult with our trusted professionals at Dermaplast Aesthetic Clinic today.
Dermatology Clinic: The Dermaplast Experience
Focus on Beauty and Youthfulness
Dermaplast offers advanced treatments and services to help you achieve beauty and youthfulness.
Our dermatology clinic focuses on enhancing your natural beauty and boosting your confidence.
We harness the latest advancements in medicine to provide top-notch results.
Looking good and feeling confident go hand in hand, and we understand the importance of both.
State-of-the-Art Facilities and Equipment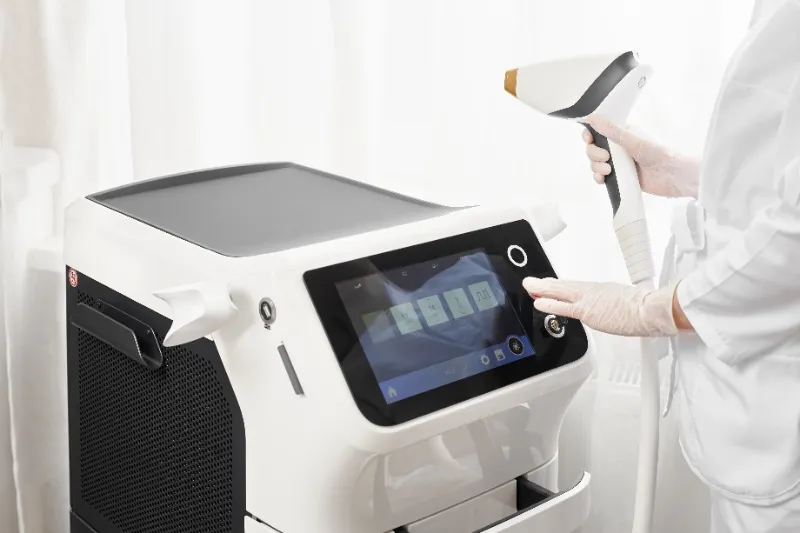 Dermaplast offers a modern and inviting environment for patients.
State-of-the-art facilities ensure a comfortable experience.
Advanced equipment allows for precise and efficient procedures.
A wide range of treatments are available, including acne, wrinkles, and hair loss.
Qualified Team of Experts
Highly qualified team of dermatologists, trichologists, and therapists
Rigorous training and extensive knowledge in their respective fields
Personalized care for various skin conditions
Specialization in hair health, including hair loss and scalp conditions
Rejuvenating treatments for relaxation and enhanced skin vitality
Dedicated to guiding patients toward beauty and youthfulness
Advanced treatments at Dermaplast for complex skin conditions
Cutting-edge technology for effective diagnosis and treatment of skin disorders
At Dermaplast, we pride ourselves on offering advanced treatments that utilize cutting-edge technology to effectively diagnose and treat a wide range of skin disorders.
Our dermatology clinic is equipped with state-of-the-art equipment and tools that enable our dermatologists to provide accurate assessments and targeted therapies.
With the help of innovative technologies such as dermoscopy, digital imaging, and molecular diagnostics, our experienced dermatologists can identify even the most complex skin conditions with precision.
This allows us to develop personalized treatment plans tailored to each individual's specific needs.
Specialized expertise in treating rare and challenging skin conditions
Our team of highly skilled dermatologists has specialized expertise in treating rare and challenging skin conditions.
We understand that some skin disorders may be difficult to diagnose or require unique approaches for effective treatment.
That's why we continuously update our knowledge and skills to stay at the forefront of dermatology advancements.
Whether it's a rare autoimmune disorder, a genetic condition, or an uncommon manifestation of a common skin problem, our dermatologists have the experience and knowledge needed to provide comprehensive care. We work closely with patients to ensure they receive the best possible treatment outcomes.
Innovative therapies to address even the most stubborn skin problems
At Dermaplast, we believe in offering innovative therapies that can address even the most stubborn skin problems. From acne scars to hyperpigmentation, our cosmetic dermatology services are designed to help individuals achieve their desired healthy skin goals.
Our clinic offers various advanced treatments such as laser therapy, chemical peels, microneedling, and photodynamic therapy. These procedures are performed by skilled professionals who prioritize patient safety while delivering exceptional results. Whether you're looking for rejuvenation, scar reduction, or overall improvement in your complexion, we have options available that can meet your needs.
The Journey of a Patient at Dermaplast Clinic
At Dermaplast, we strive to provide our patients with a seamless and personalized experience throughout their journey. From booking an appointment to achieving desired results, we prioritize the individual needs and requirements of each patient.
| | |
| --- | --- |
| Booking an Appointment | Convenient online appointment booking optionPersonalized attention during your visit |
| Consultation with Experts | Our experts understand your unique requirementsOpen communication to discuss concerns and questionsCustomized and affordable solutions tailored for you |
| Preliminary Diagnosis | A general hair checkup or assessment is crucial before starting any treatment planThe effectiveness and safety of the proposed treatment plan can be determined through thorough examinationsAt Dermaplast, thorough examinations are prioritized to ensure optimal outcomes |
| Treatment and Results | Natural-looking results that enhance your appearanceSkilled professionals with precise techniques in hair follicle implantationCommitment to helping patients achieve desired outcomes while maintaining individuality |
Success Stories and Testimonials
Kiran Thakur's Experience and Satisfaction
Kiran Thakur had an amazing experience at our dermatology clinic. She was struggling with acne for years, trying various products without success. However, after visiting our clinic, she found a solution that finally worked for her. Our expert dermatologists carefully assessed her skin condition and recommended a personalized treatment plan. Kiran was impressed by the professionalism and knowledge of our staff. The procedure itself was quick and painless, leaving her with minimal downtime. Now, Kiran enjoys clear and healthy skin, thanks to the effective treatments provided by our clinic.
Prashant Thakur's Successful Hair Transplant
Prashant Thakur had been dealing with hair loss for quite some time before he decided to visit our dermatology clinic. He opted for a hair transplant procedure to regain his confidence and restore his hairline. Our skilled surgeons performed the transplant with precision, ensuring natural-looking results. Prashant was thrilled with the outcome as his hair started growing thicker and fuller than ever before. He expressed his satisfaction with the expertise of our doctors and their ability to deliver excellent results.
Abhishek Ranbhise's Positive Experience
Abhishek Ranbhise had a positive experience during his visits to our dermatology clinic. He appreciated the friendly and accommodating nature of our staff who made him feel comfortable throughout his treatment journey. Abhishek also mentioned how effective the treatments were in addressing his specific skin concerns, providing noticeable improvements in a short period of time.
Malhar Shinde's Feedback on Doctors Parjane-Patil
Malhar Shinde shared positive feedback about Dr. Saurabh Parjane and Dr. Leena Parjane-Patil from our clinic. He commended their expertise in diagnosing skin conditions accurately and providing tailored treatment plans accordingly. Malhar felt confident in their hands and trusted their recommendations. He was delighted with the results achieved under their guidance.
Our dermatology clinic takes pride in these success stories and testimonials, as they highlight our commitment to delivering exceptional care and effective treatments. We strive to provide each patient with personalized solutions that address their unique concerns, leading to satisfied clients like Kiran Thakur, Prashant Thakur, Abhishek Ranbhise, and Malhar Shinde.
Conclusion
Congratulations! You've reached the end of our blog post, and we hope you've gained valuable insights into the world of dermatology clinics. At Dermaplast, we pride ourselves on providing exceptional care and advanced treatments for a wide range of skin conditions. Our patients' success stories and testimonials speak volumes about our commitment to delivering outstanding results.
Now that you're armed with this knowledge, it's time to take action and prioritize your skin health. Don't let complex skin conditions hold you back any longer. Schedule an appointment at Dermaplast today and embark on a transformative journey towards healthier, more radiant skin.
FAQs
How can I book an appointment at Dermaplast?
Booking an appointment at Dermaplast is quick and easy! Simply visit our website or give us a call at [phone number]. Our friendly staff will guide you through the process and find a convenient time slot for your visit.
What types of skin conditions does Dermaplast specialize in treating?
Dermaplast specializes in treating a wide range of skin conditions, including acne, eczema, psoriasis, rosacea, dermatitis, and more. Our team of experienced dermatologists will assess your specific condition and create a personalized treatment plan tailored to your needs.
Are the treatments at Dermaplast safe?
Yes, all our treatments at Dermaplast are safe as they are performed by highly skilled professionals using state-of-the-art technology. We prioritize patient safety above all else and adhere to strict medical guidelines to ensure optimal outcomes.
Does Dermaplast accept insurance?
Yes, we accept most major insurance plans at Dermaplast. However, coverage may vary depending on your specific insurance provider and policy details. We recommend contacting your insurance company directly or reaching out to our team for assistance in verifying your coverage.