Skin aesthetic: Did you know that over 80% of people find it challenging to choose a meaningful gift for their loved ones? Whether it's a birthday, anniversary, or special occasion like Bhai Dooj, finding the perfect present can be perplexing. But what if we told you there's a unique way to surprise your loved ones and make them feel truly special? Enter skin aesthetic gifts – an unconventional yet thoughtful choice that combines beauty and self-care.
Get ready to discover a whole new realm of gifting possibilities!
Why Choose Aesthetic Treatments-Inspired Gifts?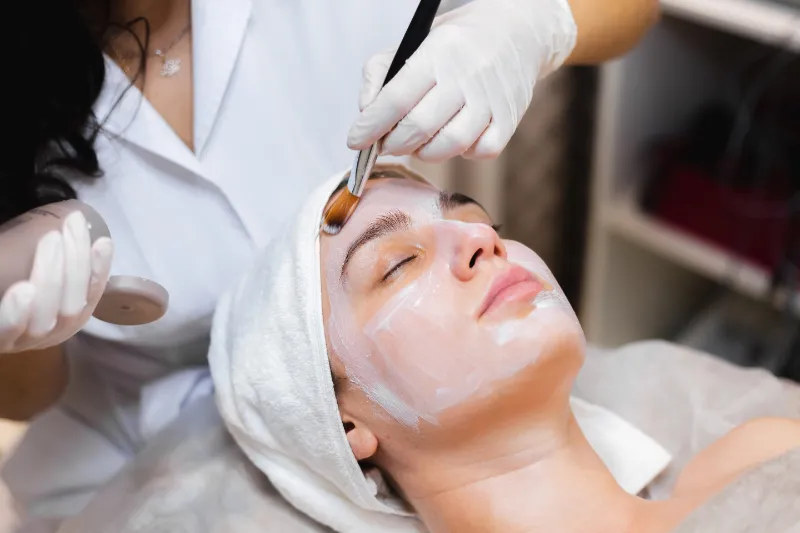 Understanding the Rising Popularity of Skin Aesthetic Treatments
Aesthetic treatments have become increasingly popular in recent years. People are embracing these treatments to enhance their appearance and boost their confidence. From facials and body contouring to hair removal and skin rejuvenation, there is a wide range of aesthetic procedures available to cater to various needs.
The desire for aesthetic treatments stems from the growing emphasis on self-care, self-expression, and personal well-being. In today's society, people are more focused on taking care of themselves and investing in their physical appearance. Aesthetic treatments offer individuals an opportunity to feel good about themselves and improve any areas they may be self-conscious about.
Why These Gifts Can Bring Joy and Confidence to Your Sibling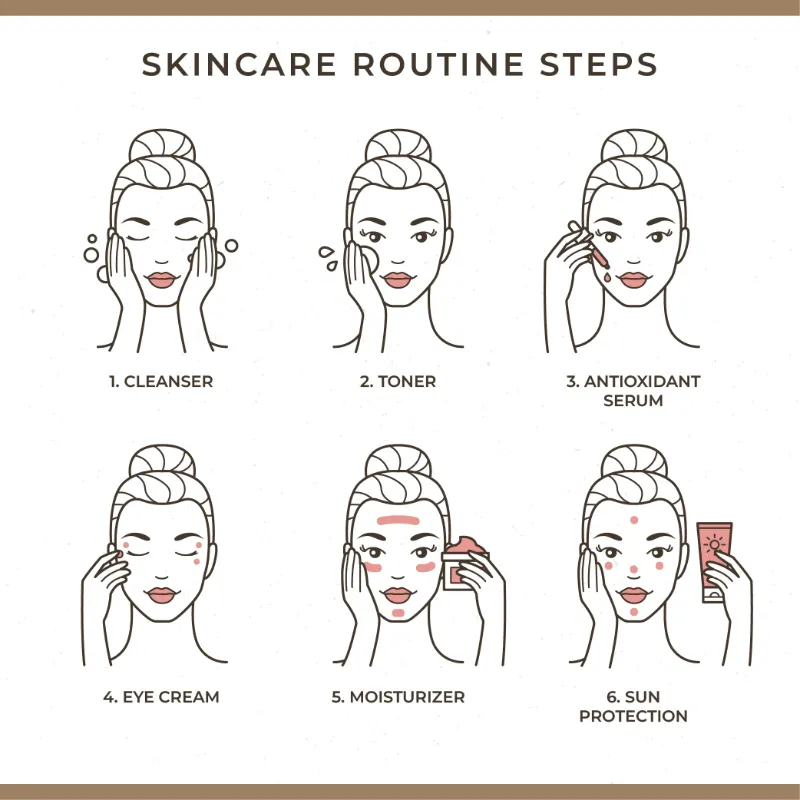 Choosing an aesthetic treatment-inspired gift for your sibling can be a thoughtful gesture that brings them joy and boosts their confidence. Here's why:
| | |
| --- | --- |
| Personalized Self-Care | By gifting an aesthetic treatment experience or voucher, you're showing your sibling that you care about their well-being and want them to indulge in some much-needed self-care. |
| Boosted Confidence | Aesthetic treatments can help address specific concerns or insecurities your sibling may have about their appearance. Whether it's reducing wrinkles, improving skin texture, or enhancing facial features, these treatments can give them a confidence boost. |
| Memorable Experience | Instead of traditional gifts that may be forgotten over time, an aesthetic treatment-inspired gift offers a unique experience that your sibling will remember for years to come. |
Categories of Skin Aesthetic Treatments-Inspired Gifts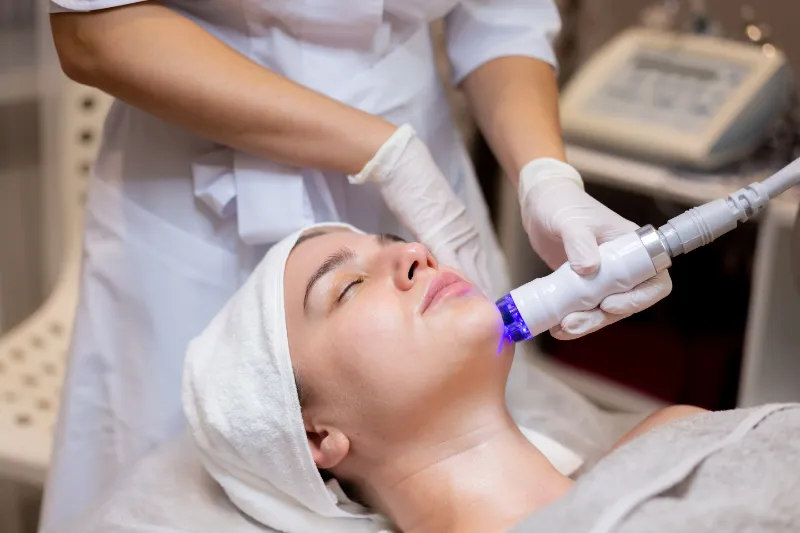 Skincare Essentials
Skincare is essential for maintaining a healthy and radiant complexion. High-quality skincare products make for excellent aesthetic gifts. They can help your loved ones achieve their skincare goals and pamper themselves with luxurious self-care routines. From cleansers and toners to serums and moisturizers, there are numerous options to choose from. These products are designed to nourish the skin, improve its texture, and address specific concerns like acne or aging.
| | |
| --- | --- |
| Pros | Cons |
| Promote healthy skinEnhance complexionAddress specific skin concerns | Personal preferences may varyMay require trial and error to find the right product |
Beauty Devices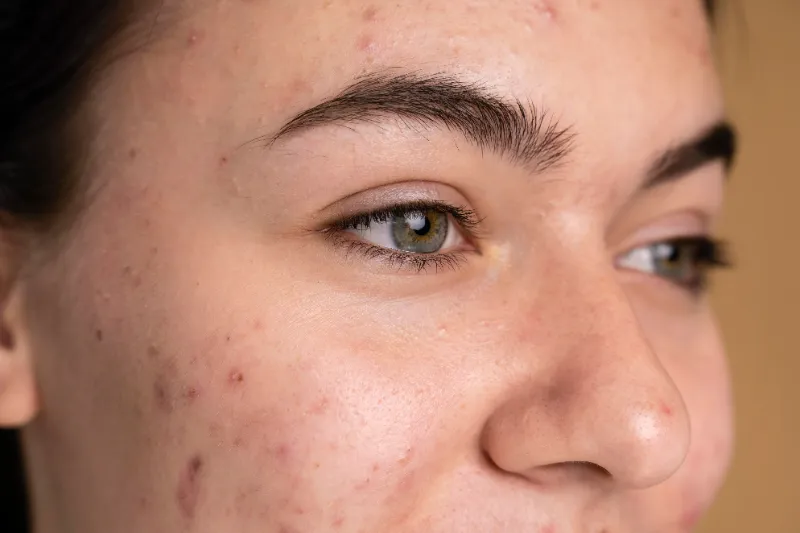 Beauty devices have revolutionized the skincare industry by offering advanced tools for at-home use. Facial massagers, microcurrent devices, LED masks, and more provide professional-level treatments in the comfort of one's own home. These devices offer various benefits such as improving blood circulation, enhancing product absorption, stimulating collagen production, and reducing signs of aging.
| | |
| --- | --- |
| Pros | Cons |
| Convenient alternative to salon treatmentsCan save money in the long runCustomizable treatments based on individual needs | Initial investment costRequires regular use for optimal results |
Personalized Aesthetic Gift Ideas
If you're looking for a unique and thoughtful gift for someone who loves all things aesthetic, personalized options are the way to go. Here are some ideas that will make their heart skip a beat:
Customized skincare routines for specific needs
Why settle for generic skincare products when you can create a personalized routine tailored to their specific needs? Consider gifting them a customized skincare set that addresses their concerns, whether it's dryness, acne, or aging skin. They'll appreciate the thoughtfulness and enjoy the benefits of products specifically formulated for them.
| | |
| --- | --- |
| Pros | Cons |
| Shows you've put effort into understanding their skincare needs Allows them to target specific concerns effectively Enhances their daily self-care routine | Requires knowledge of their skin type and concerns Can be more expensive than off-the-shelf products |
Engraved cosmetic tools or personalized skincare formulations
For a truly one-of-a-kind gift, consider engraved cosmetic tools or personalized skincare formulations. Whether it's a set of makeup brushes with their initials or a bottle of serum with their name on it, these gifts add an extra touch of personalization.
| | |
| --- | --- |
| Pros | Cons |
| Adds a unique and sentimental element to the giftMakes them feel special and valuedShows attention to detail and thoughtfulness | Requires time for customization and engravingMay have limited options depending on the product |
Aesthetic Treatments for Brother-Sister Bonding
Sibling relationships are special, and finding unique ways to bond with your brother or sister can strengthen your connection. One exciting option to consider is exploring aesthetic treatments together. These treatments not only provide a fun and memorable experience but also offer an opportunity for both of you to enhance your appearance and boost your confidence.
Considerations for Sibling bonding through aesthetic treatments
Shared Experience: Going through an aesthetic treatment together can create a shared experience that strengthens the bond between siblings. Whether it's getting matching tattoos, undergoing laser hair removal, or indulging in a spa day, these activities allow you to spend quality time together while simultaneously improving your physical well-being.
Confidence Boost: Aesthetic treatments can help boost confidence levels for both siblings. Whether it's addressing skin concerns, enhancing features with cosmetic procedures, or trying out new hairstyles or makeup looks, these treatments can leave you feeling more self-assured and ready to take on the world.
Common Interests: Exploring aesthetic treatments together allows siblings to discover common interests and preferences. It opens up conversations about personal style choices, skincare regimens, and grooming habits, fostering deeper connections based on shared interests.
Support System: Undergoing aesthetic treatments as siblings means having a built-in support system throughout the process. From researching different options to accompanying each other during appointments, you can rely on one another for guidance and encouragement.
Celebrating Milestones: Aesthetic treatments can be a great way to celebrate milestones in your lives as siblings – whether it's marking a significant birthday or commemorating an achievement together. It creates lasting memories while also honoring the bond you share.
Gifting Luxury Aesthetic Services
Surprising your sibling with exclusive aesthetic treatments at reputable clinics can be a unique and thoughtful gift. Not only will it show your love and appreciation, but it will also provide them with an opportunity to indulge in self-care and enhance their natural beauty.
Benefits of professional services and how to choose the right option
Professional aesthetic services offer a range of benefits that can help your sibling look and feel their best. Here are a few reasons why gifting luxury aesthetic treatments is a great idea:
| | |
| --- | --- |
| Expertise | Reputable clinics employ experienced professionals who have extensive knowledge of various aesthetic procedures. This ensures that your sibling receives high-quality care and achieves the desired results. |
| Personalized Approach | Aesthetic clinics tailor their treatments to meet individual needs. Whether your sibling wants to address specific skin concerns, enhance facial features, or rejuvenate their appearance, they can benefit from personalized treatment plans. |
| Cutting-Edge Technology | Luxury aesthetic clinics often invest in state-of-the-art equipment and use advanced techniques to deliver optimal results. By choosing such a clinic, you can ensure that your sibling receives the latest and most effective treatments available. |
When selecting the right aesthetic service as a gift for your sibling, consider these factors:
| | |
| --- | --- |
| Reputation | Research different clinics and read reviews from previous clients to gauge their reputation for delivering exceptional results. |
| Services Offered | Look for clinics that offer a wide range of services, including skincare treatments, injectables, facials, or body contouring procedures. This way, you can choose an option that aligns with your sibling's preferences. |
| Consultation Process | Opt for a clinic that provides thorough consultations before any treatment takes place. This allows the professionals to understand your sibling's goals and expectations while ensuring they are well-informed about the procedure. |
Aesthetic Gift Cards and Vouchers
Gift-giving can be a tricky business, especially. If you want to give them something that they'll truly appreciate, consider the option of aesthetic gift cards and vouchers. These little gems offer flexibility and freedom, allowing your sibling to choose their preferred service or product.
Flexibility and Freedom with Gift Cards for Aesthetic Treatments
Aesthetic gift cards are like golden tickets that open up a world of possibilities for your sibling. They can use these cards to explore a range of treatments or purchase products that align with their personal preferences. Whether it's a rejuvenating facial, a relaxing massage, or even a trendy new skincare product, the choice is entirely up to them.
The beauty of these gift cards lies in their flexibility. Your sibling can decide when and where they want to redeem them, giving them the freedom to schedule appointments at their convenience. This means they can take advantage of special promotions or wait until the perfect occasion arises.
Allowing Your Sibling to Choose Their Preferred Service or Product
One of the biggest advantages of gifting an aesthetic gift card is that it allows your sibling to select exactly what they want from a wide array of services or products. Instead of second-guessing their preferences or worrying about getting something they may not like, you're giving them the power to make their own choices.
Aesthetic Treatments for Men
If you're looking to explore aesthetic treatments specifically tailored for men, there are plenty of options to consider. From skincare to hair care and grooming essentials, these gifts can help your brother elevate his self-care routine and enhance his overall appearance.
Skincare Essentials
There are several products that can make a significant difference in a man's complexion. Consider gifting your brother:
A facial cleanser: This helps remove dirt, oil, and impurities from the skin.
Moisturizer with SPF: Protecting the skin from the sun's harmful rays is crucial for maintaining healthy-looking skin.
Eye cream: Dark circles and puffiness around the eyes can be reduced with a targeted eye cream.
Hair Care Products
A well-groomed hairstyle can instantly boost a man's confidence. Help your brother achieve his desired look by gifting him:
High-quality shampoo and conditioner: These will keep his hair clean, nourished, and manageable.
Styling products: From pomades to waxes or gels, these products help create different hairstyles and provide hold throughout the day.
Perfect Aesthetic Treatments for Busy Siblings
If you and your sibling lead busy lives but still want to maintain that radiant glow, there are plenty of time-saving aesthetic treatments available. These quick and efficient procedures or products can help keep both of you looking fresh and fabulous without taking up too much precious time. Here are some options to consider: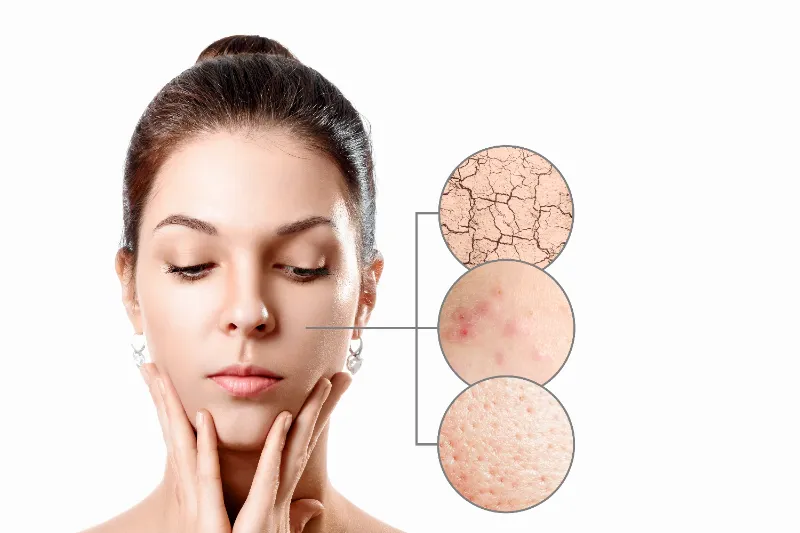 Time-Saving Aesthetic Treatments
| | |
| --- | --- |
| Microdermabrasion | This non-invasive treatment exfoliates the skin, removing dead cells and revealing a smoother complexion. It's a quick procedure that can be done during your lunch break, leaving your skin looking rejuvenated. |
| Chemical Peels | These peels use a chemical solution to remove the top layer of damaged skin, improving texture and reducing fine lines. They can be customized to fit your schedule, with options ranging from light peels that require minimal downtime to deeper peels that may require a few days of recovery. |
| Injectable Fillers | For a more youthful appearance, injectable fillers can plump up areas of lost volume in the face, such as the cheeks or lips. The procedure is relatively quick and results can last several months. |
| Laser Hair Removal | Tired of constantly shaving or waxing? Laser hair removal offers a long-lasting solution by targeting hair follicles with laser energy, inhibiting future growth. |
| Sheet Masks | If you're short on time but still want to pamper your skin at home, sheet masks are a convenient option. These pre-soaked masks deliver nourishing ingredients directly to the skin in just 10-15 minutes. |
| Skin Care Subscription Boxes | Busy schedules often mean limited time for shopping around for skincare products. Consider subscribing to a monthly skincare box that delivers curated products right to your doorstep. |
Summary
In conclusion, choosing skin aesthetic treatment-inspired gifts is a unique and thoughtful way to show your loved ones that you care. Whether it's personalized aesthetic gift ideas, luxury services, or even DIY treatments, there are plenty of options to suit every budget and preference.
By giving the gift of self-care and enhancing one's appearance, you're not only providing a present but also an opportunity for them to feel confident and pampered.
So why wait? Take advantage of these aesthetic treatment-inspired gift ideas to surprise your siblings or friends on their special occasions. Show them that you've put thought into their well-being and offer them the chance to indulge in some much-needed self-care. Whether they're busy individuals or looking for a budget-friendly option, there's something for everyone in the world of aesthetic treatments-inspired gifts.
FAQs
Can I purchase aesthetic gift cards online?
Yes! Many clinics and beauty centers offer the option to purchase aesthetic gift cards online. You can simply visit their website, choose the desired amount or service, provide your payment details, and have the gift card delivered electronically or physically depending on the options available.
Are DIY aesthetic treatments safe?
While DIY aesthetic treatments may seem tempting, it's important to exercise caution. Some simple at-home remedies like face masks or scrubs can be safe when done properly. However, more complex procedures such as chemical peels or dermal fillers should always be performed by trained professionals in a clinical setting.